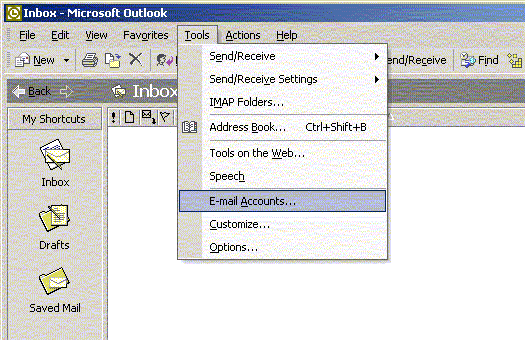 Step One:

Open Outlook. Click on Tools and then E-mail Accounts at the top.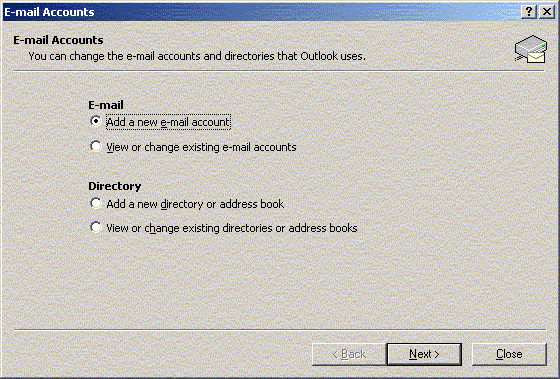 Step Two:

Choose "Add a new e-mail account" and click Next.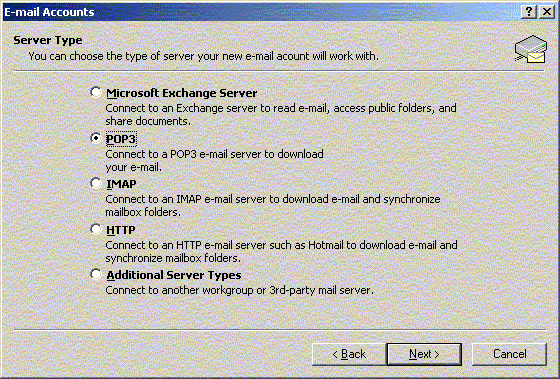 Step Three:

Select POP3 and click Next.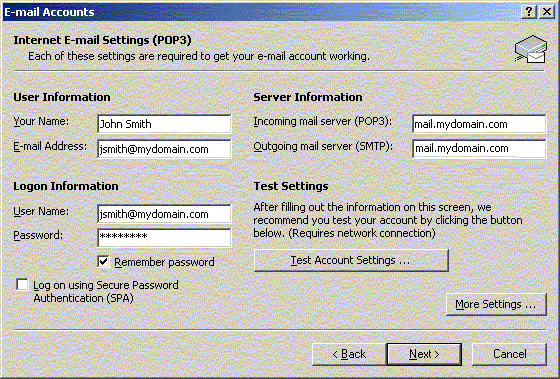 Step Four:
Enter your name.
Enter your email address.
Use mail.yourdomain.com for the Incoming Mail Server
Enter your ISP's Outgoing Mail Server
Enter your email address again as the User Name
Enter your password
Then click Next.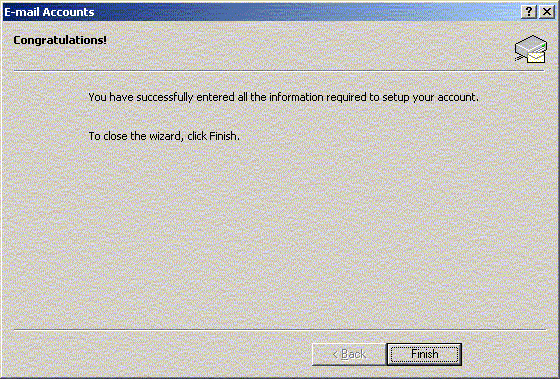 Step Five:

You are now done and ready to check your mail. Click Finish.